---
Must-have gluten-free cookbooks from our co-founder, Tammy Credicott. The Healthy Gluten-Free Life is a transitional tool for those wanting to step away from the typical gluten-free version of the Standard American Diet, which is lacking in nutrients and loaded with sugar. Paleo Indulgences is an excellent bridge from a gluten-free life to a paleo diet and is designed to help people enjoy gathering with friends and family while staying on track nutritionally. Make Ahead Paleo passes along some of the tricks and techniques Tammy uses to manage her family's busy life—allowing them to eat well without spending every waking moment in the kitchen.
To take control of your health and your life, you must start in the kitchen. You must cook in order to eat the best foods. Putting you, your family, your health, and your happiness at the top of the priority list begins at home. We hope that these books will help you make your way back to the kitchen. And, if you're already comfortable cooking, we hope they save you time and give you more freedom to have fun and connect with those you love.
Let Tammy show you how easily you can enjoy delicious food and the occasional treats while maintaining optimal health!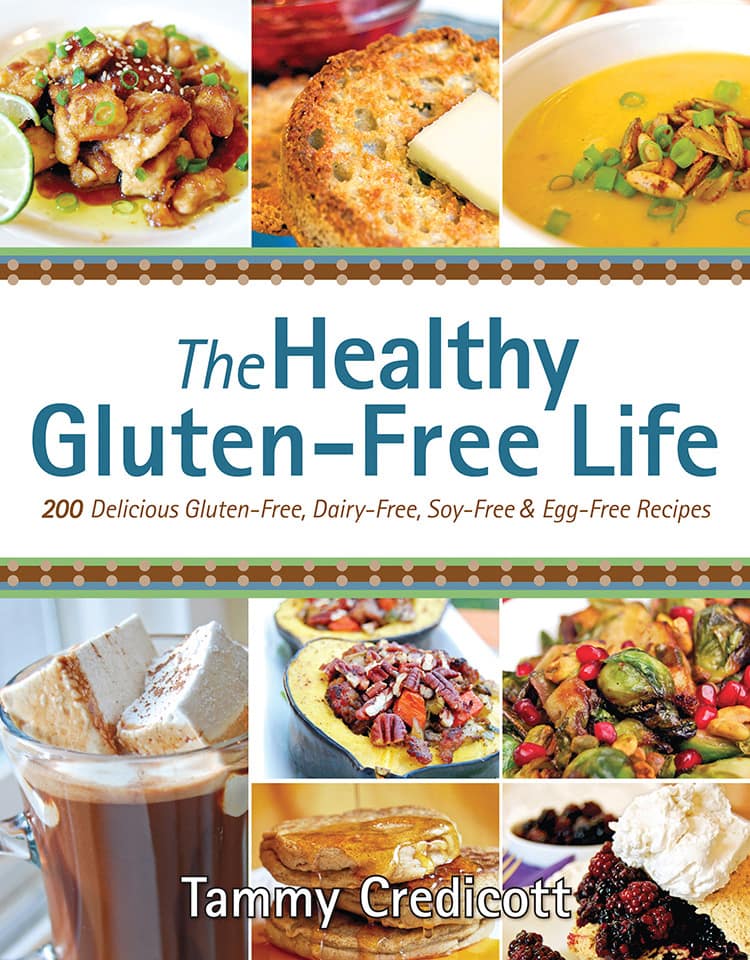 The Healthy Gluten Free Life

Over 200 tasty gluten-free, dairy-free, soy-free, and egg-free recipes.
Paleo Indulgences
Over 85 paleo-friendly recipes without grains, gluten, sugar or legumes.
Make Ahead Paleo
Over 100 grain- and gluten-free recipes using fresh, whole-food ingredients.